Automated Inventory Management is Key to Black Friday 2023
Automated inventory management is vital for a business at any time of the year. In the months leading up to Black Friday 2023, it becomes critical.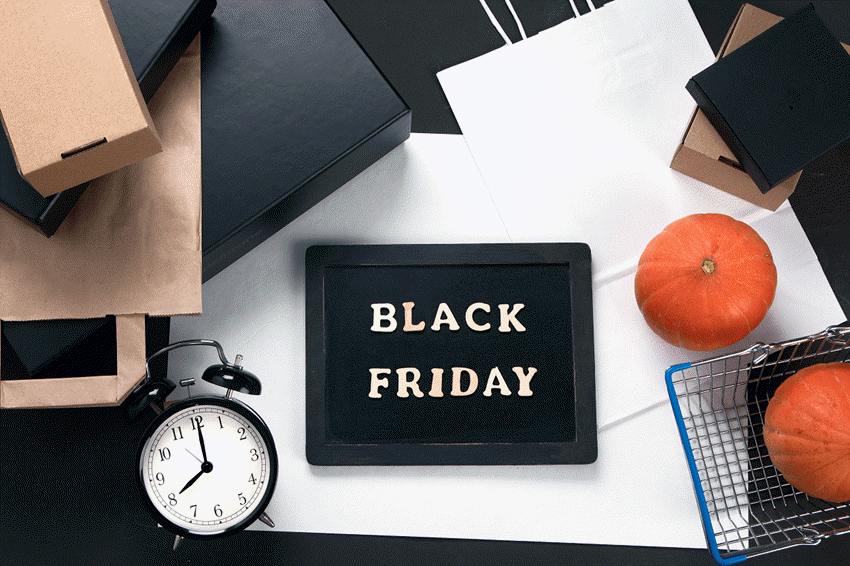 Maintaining lean inventory becomes a real challenge as you prepare to meet seasonally high demand.
If you order too much, you could have items in storage that have gone out of style. You could have components that go into devices that quickly become obsolete.
If you order too little right before the holidays, customers will be waiting for their presents to arrive.
Automated inventory may be the difference between popping a bottle of bubbly come year end and popping a bottle of aspirin.
Over 150 million people shop live and online in the 96 hours from Black Friday to Cyber Monday. Retailers, wholesalers, and manufacturers are sharing a $160 billion pot.
If you can automate what's going in and what's going out, you have a foot on the competition inside the yearly treasure run.
Supply Chain Risks for Black Friday 2023:
This year, the path from your supplier to your warehouse to your customer is riddled with potholes:
Panama Canal bottleneck. The water levels of the thruway between the Atlantic and Pacific Oceans have diminished to the point that over 100 ships are waiting in line to cross. This endangers the flow of over 255 million tons of goods that pass through the canal.
Covid-19 Resurgence. The most recent variant, Pirola, is causing concern. Selected quarantines and lockdowns cause two disruptions: Slowdowns at transit points and more people home all day ordering things online.
Labor shortages. The lowest unemployment in over fifty years means people can leave a job on a dime. This applies to ports, truckers, and workers inside your warehouse.
A surge in demand. 2022 had high inflation with six months of economic contraction. 2023 has seen inflation diminish significantly, along with four quarters of robust growth. This is good for business, but it poses challenges for forecasting, so make sure you have a custom automated inventory management system to adapt to the most pleasant surprises.
The Right Game Plan for Managing Inventory for Black Friday 2023:
Average inventory turnover throughout the year is around a month, so for Black Friday 2023, it might be faster. An Automated inventory management system accomplished the following:
It tracks where all your inventory is. If you need to locate an item, put it into the computer like you would google something. Instantly, a floor plan of your storage area will appear, and the item's location will light up in green.
It updates how much you have as inventory goes in. You know what you have and where you have it in real time.
You are immediately alerted when an item reaches a certain stock level. A custom automated inventory management system lets you decide at what level you need to be alerted. When high turnover times like Black Friday roll around, you can change those levels and be alerted sooner.
If you want, the system will issue purchase orders to your suppliers to automatically replenish stock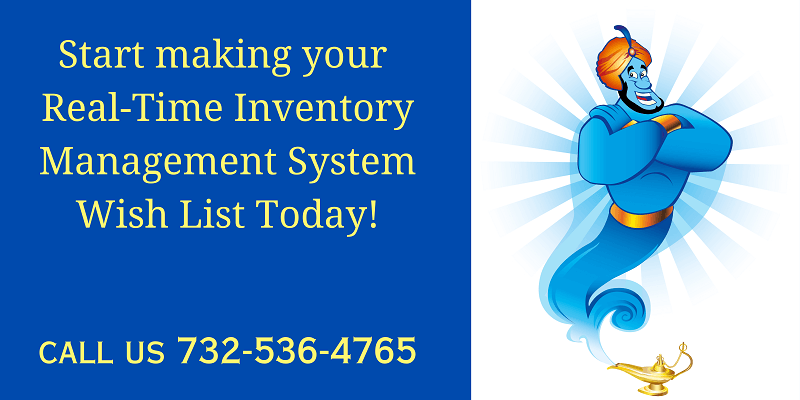 When and How to Start Your Inventory Planning:
The first step is to see what you have on hand today. Check your files to see what's in stock, then confirm it with a physical audit of what is really in your storage facilities.
If you have more than one system tracking your inventory, make sure you use the one that most accurately tells you what is there. Businesses have made sales based on a system that told them there was enough in stock, but there was nothing in the storehouse.
Their customers were not happy.
The next step is to check your forecasting models. Ensure all the right factors are considered, and your system is updating everything in real-time.
Pleasant surprises happen when one of your low-priority items sells like Mr. Potato Head or Cabbage Patch Dolls – two unknown toys that sold like hotcakes come holiday time.
An automated inventory management system will be able to keep restocking the moment everyone in America starts to say "I just gotta have that!"
It will pass all the data it receives with every transaction or movement along the production process, into the business intelligence application. Every bit of new information will instantly update your intelligence reports, constantly renewing your forecasts.

If your sales grow more than expected, your system will know to procure more for the next restock.
Celebration in January:
You can conquer any surprises this Black Friday 2023 by knowing where everything is, how much you have at all times, at what point you are alerted that supply is running low, and even automating ordering more.
Effective automated inventory management will keep the party rolling well into January 2024 as the numbers roll in. The key is to beat the rush and get started right away.
Saving your business time and money constantly with a Real-Time Automated Inventory Management System customized to your business is what we specialize in. I am happy to talk with you about it at your convenience so please give me a call to discuss further.
Some Of the Custom Software Solutions We Provide:
Maintain Visual FoxPro Applications.
Custom ERP for manufactures.