Benefits of ERP Inventory Management for Manufacturing Businesses
Once exclusive to large corporations, ERP Inventory Management Software now empowers manufacturing businesses to enjoy higher productivity and lower costs.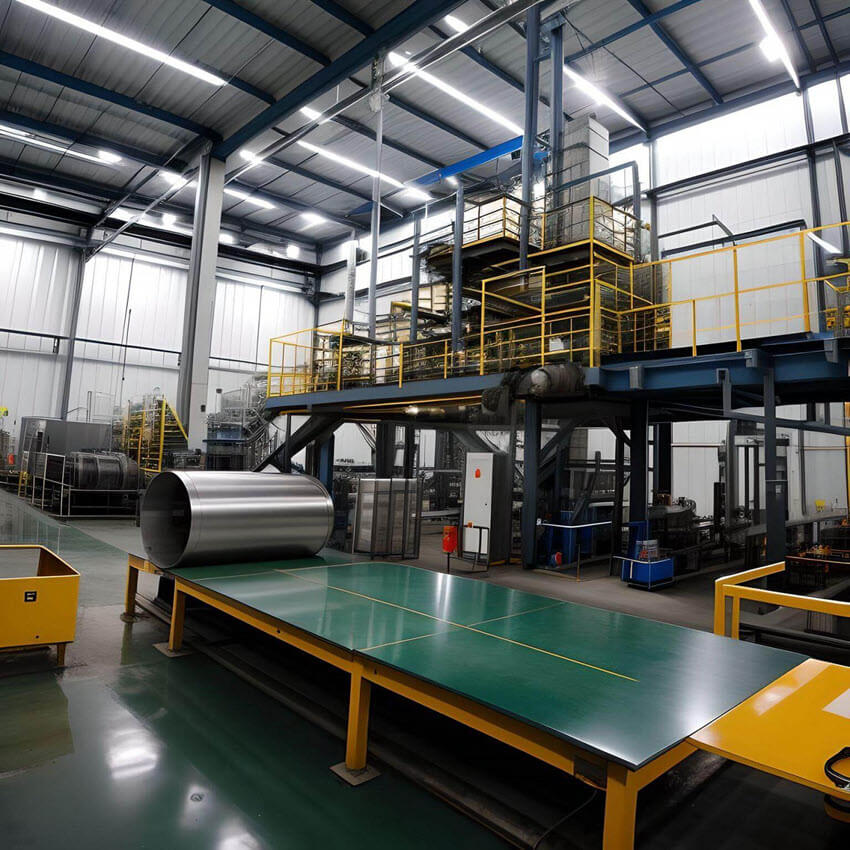 Manufacturing companies have lower profit margins than high-tech businesses, so they have to fight harder for every dime. Small businesses need lots of opportunities to advance productivity throughout their supply chain.
ERP Inventory Management softwate used to be the exclusive right of large manufacturers.
Not anymore.
Today, every company can achieve the same efficiency and cash preservation ERP Systems provide.
When you integrate ERP Inventory Management into your systems, the benefits are felt across your entire supply chain.
The Benefits of Manufacturing Inventory Management Software:
Right off the bat, tasks done by multiple teams now only need to be done once.
For example, part of your ERP System is inventory management software. When a part is replenished with new stock, scanning the barcode updates the inventory level inside the system.
Nobody has to enter the change in stock levels manually; it's now an automated process. This eliminates the risk of human error. This one upgrade in inventory management reduces worker hours needed, overhead, and lowers costs for production.
Keep a Watchful Eye on Your Constantly Moving Supply Chain:
Quality ERP inventory management lets you track everything coming in and going out. This has benefits for your production process and throughout your entire supply chain.
The primary goal for your inventory is to hold a minimum of raw goods, parts, and compoents in stock to make your product without a stockout or losing all of your inventory for any specific item.
At the same time, you want to ship out what is sitting on the pallet at the shipping dock as soon as possible. Only once the item is sitting on a truck can you invoice your customer and credit your sales and accounts receivable totals in your books.
All of the data for your company is stored in a single source of truth database. When something changes in inventory, the system will update the single database connected to accounting, procurement, and forecasting.
When a specific material or part falls in stock to a particular level, the ERP Inventory Management system will alert you to act. You can fully automate the process by instructing the system to order new parts from your supplier.
Once an order leaves the shipping pallet, an invoice is created and sent to the customer, changing sales and accounts receivable levels.
ERP Inventory Management Tells You Where Everything Is at All Times:
Another benefit comes via thorough inventory control.
ERP Net, our manufacturing inventory management software, ensures you know where all your inventory is at all times.
Our system is simple. At any time, you can call up the floor plan of your warehouse. It can be any storage area because we enable you to customize our system to your business.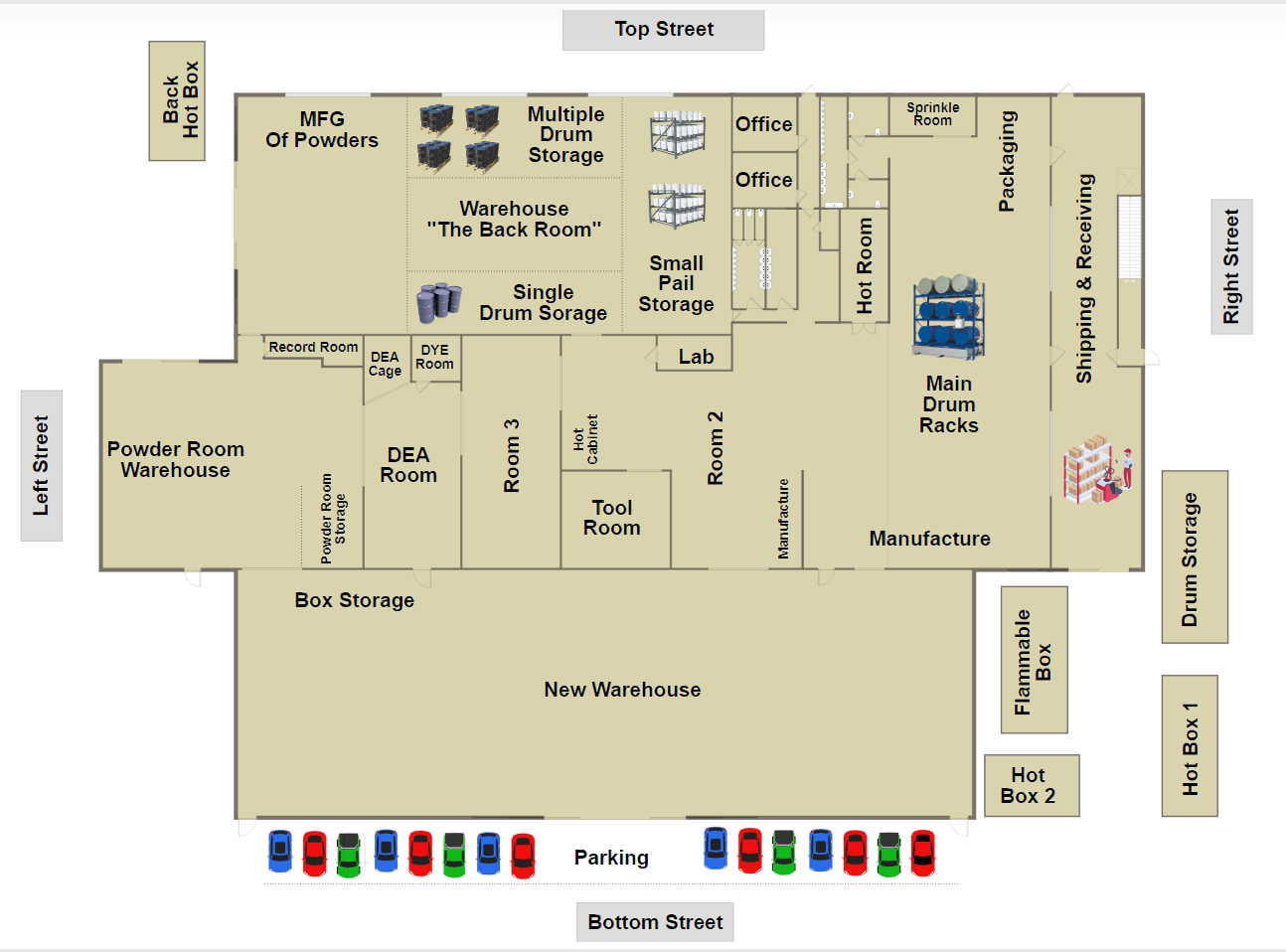 Here is the floor plan. We are looking for caffeine because our warehouse produces soft drinks. Once you search for it in the search bar, the inventory management tool shows you which rooms contain the item by lighting up in green.
It's that simple.
Since our manufacturing inventory management software is custom software, you can create any space you want. This example shows rooms, but you can show closets, drawers, and shelves. If an item goes missing, you can pinpoint it to the shelf it is sitting on.
When there is no place to put a new shipment except for a space in the center of your warehouse, you can even designate that as an area where something can be stored.
Lost inventory is like a stockout. Production can be halted. Customer purchases can be placed on back order, and they might go to your competitor if they don't get what they bought in time.
By tracking everything, things don't get lost in the shuffle. Delays are minimized because you always know where every nut, screw, and bolt is.
Boosting Inventory Turnover Does More with Your Money:
When you set up a system that automatically buys more material when supply is low, alerts your distributor or carrier when a product is sold, and monitors the location of everything in your warehouse, your inventory moves throughout your supply chain at a rapid rate.
This increases inventory turnover so fewer products are sitting in your warehouse.
The ROI on inventory gathering dust is zero. The faster you move inventory, the more revenue you produce.
ERP Inventory Management Software Produces Top-Level Analysis and Forecasting: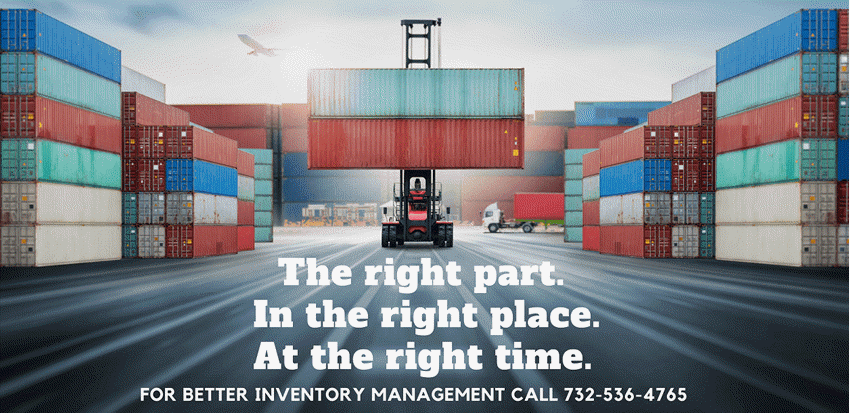 As more inventory moves faster out the door, your business keeps growing.
Forecasting needs to be updated constantly.
Your ERP system stores every action in your business in your database.
The data can be pulled in daily, weekly, or monthly increments.

This enables you to measure trends and detect patterns. Your analytics systems, using real-time data being updated by your production and inventory systems and sales, purchasing, and accounting, give you abundant information for your forecasting team.
Now you know how much you need for the next quarter, even as your inventory needs scale up to a level your business has never seen before.
The Advantages of Custom-Made Inventory Management Software for Manufacturing Businesses:
A generic Inventory Management Software solution is like a one-size-fits-all pair of pants. Everyone using it will either be too big or too small. You wind up paying for features you never use or lack features you might never get.
In the worst-case scenario, the software cannot bend to your production process, so you will have to bend your business to accommodate the software.
Every small business has its unique manufacturing process so it's ERP system must be explicitly customized to how you get things done.
ERP systems for manufacturing must be tailor-made from the beginning to fit your business. We develop our ERP Inventory Management systems to work for you rather than the other way around.
If a generic system doesn't meet your specific requirements, you must pay more for the company to develop them. That's why the total cost of ownership for a custom ERP system is equivalent to a generic brand.
The difference is in the productivity gains you get out of it.
The Bottom Line for Manufacting Inventory Management Systems: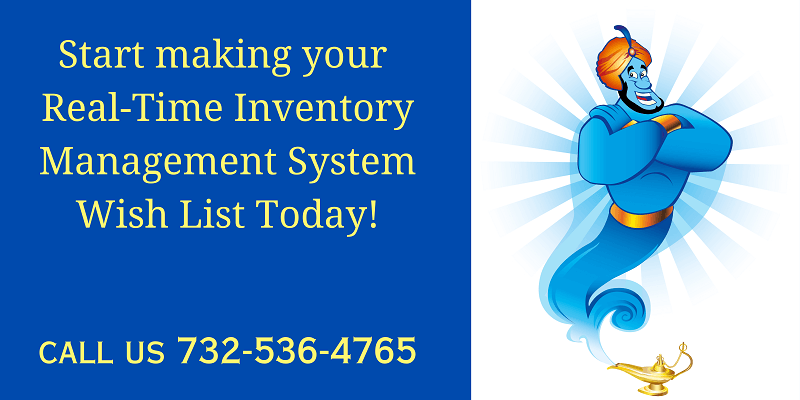 Inventory is money already spent. You don't see the money again until that inventory is moved throughout your manufacturing process and shipped to a customer. Until that moment, your money is sleeping.
Manufacturing inventory management software can not only digitalize everything; it automates a lot of manual steps.
From tracking your inventory, purchasing more when stock levels are too low, calling the distributors once products are ready, to issuing the invoice and updating sales and accounting, ERP inventory management systems enable you to move your raw materials and parts faster through your production process, keep less inventory in your warehouse, have more cash on hand, and boost productivity to cut cost.
This translates into higher inventory turnover and greater ROI for your business.
Saving your business time and money constantly with a Real-Time Inventory Management System customized to your business is what we specialize in. I am happy to talk with you about it at your convenience, so please give us a call.