Cost Saving ERP Inventory Management with Custom Software
Streamlining your inventory is a surefire way to increase productivity, reduce cost, and increase profit margins. The right ERP Inventory Management system achieves this by knowing where everything is at all moments, how much you have in stock at all times, and automatically procuring more of what you need when inventory levels reach certain points. Using custom software, your ERP solution will be specifically tailored to how you do business.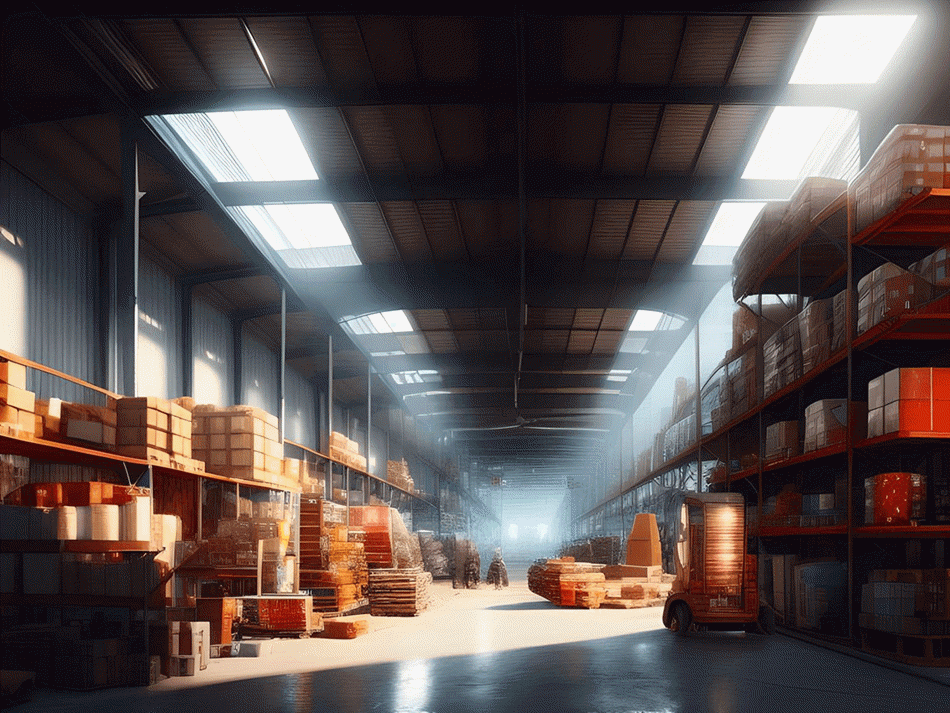 Inventory management is the heart of your success.
The heart takes in blood from your body and pumps it to the lungs to get oxygen. The oxygenated blood flows back to the heart, pumping it throughout your body so every organ and cell receives the oxygen it needs. It is an ongoing process of receiving, improving, and delivering.
Inventory is the same.
Raw materials come into the warehouse. They are deployed to manufacturing and processing, where improved or completed items are returned to another inventory area or the shipping dock.
From there, it is shipped to clients and customers around the world.
Just like the heart is constantly pumping, your warehouse is constantly taking in raw materials, delivering them to processing points, receiving the improved material, and distributing it throughout your market.
The key to an efficient continuous inventory management process is to move everything through your production and distribution chains as fast as possible so there is as little material in your warehouse gathering dust.
An ERP Inventory Management System achieves this with the following:
Know Where Everything is and How Much You Have at All Times:
If a single part is missing from a manufacturing process, you have to stop the process. If a customer places an order and you don't know where the item is, you cannot ship it or send them an invoice until you find it.
Businesses have lost millions of dollars by halting production for hours, even days while looking for missing parts. Customers have abandoned vendors that don't ship on time. If you lose something and cannot find it, you have to reorder and swallow the cost of what was lost.
An ERP Inventory Management System solves the problem. Our custom software developers can take a diagram of your warehouse, put it on a screen, and let you click on any room on the diagram.
Once you click on a room, a window tells you exactly what items are in the room and how many are there. A search box is at the top to find something immediately.
ERP Inventory Management stems from the general concept of ERP software: Everything is connected and based on a single set of source of truth data.
Procurement, distribution, and shipping are all systems connected to the same data. When an item is sold, the data is updated. As a result, the inventory system is updated. When you click on the room of the item that's sold, automatically, it's stock number decreases.

This allows you to take instant inventory of everything in stock on demand. If you have trouble locating something, enter it in the search bar, and the room it's in will light up on the diagram.
Every business has its own warehouse and inventory control process. That's where custom software enters the picture. By creating a custom ERP inventory management application, you will see a diagram of your warehouse. You will see your items and stock levels. Your customized ERP system will update data based on your specific processes, making them more efficient and productive.
Keep a Steady Flow of Everything You Need: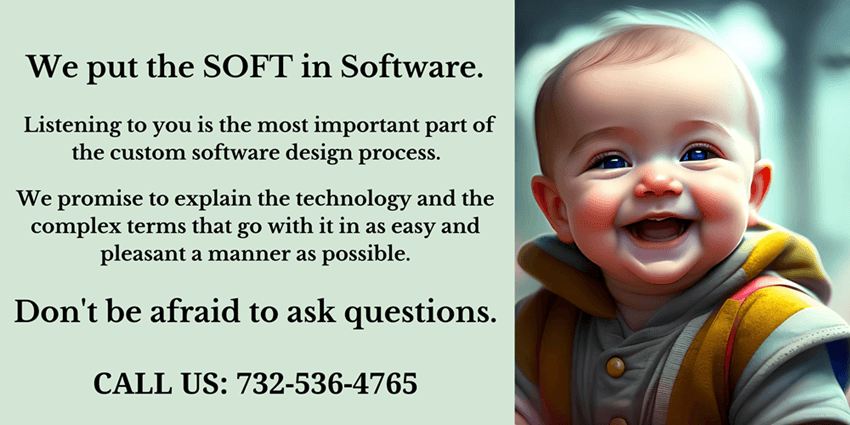 Since everything is connected, a sale, purchase order, or shipment is recorded in inventory immediately. Your stock levels are all in real-time.
When an item is in short supply, your ERP inventory management system will alert your procurement officer. You can also automate the process where the system itself places an order with a supplier.
As a custom software application, you determine what those levels are and what actions are taken.
The biggest challenge for most businesses is when they have multiple systems all independent of one another. When an order is made, one accounting system records the sale, another inventory system records the change in stock levels, and another CRM system sends a confirmation email to the customer.
This requires three different workers to do the same thing. It also adds unnecessary complexity to your business that slows things down. Procurement might not know that inventory levels have dropped so far until something goes missing.
Moving Items out of the Warehouse ASAP:
A business will invoice its customer the moment the goods leave the warehouse. An efficient ERP Inventory Management System will place shipping orders when enough product is sitting on a pallet in the shipping area.
At that moment, sales, accounting, inventory, shipping, and procurement systems are updated so everyone in the company has real-time data to take the necessary steps. Your CRM will send the confirmation letter that their order is in transit at the same time billing sends out the invoice.
Even when orders are made and before they are filled, inventory systems will know how much they can expect to have in stock over the coming days, allowing you to re-supply sooner.
ERP Inventory Management Made from Custom Software:
A generic ERP option can cover some of what you do, but what makes your business exceptional are the things you do better than everyone else.
But generic software is built for those areas where you do things just like everyone else. Right where you need digitalization the most, generic brands can't help.
To tailor an off-the-shelf software solution to your business requires paying for an additional custom software layer to a system you already bought – or you bend your operations to accommodate its limitations.
An ERP Inventory Management System custom-made from scratch has the same total cost of ownership but delivers greater productivity because it is designed for your day-to-day operations.
It is built from the ground up to support your strengths. Your customized ERP system is configured to the specific makeup of your business. It is tailor-made to make things easier.
The productivity gains are realized sooner.
Since it's custom software from the start, you only pay once. But the benefits are like your inventory flow, continuous and consistent.
Saving your business time and money consistently with an ERP System customized to your business is what we specialize in. I am happy to talk with you about it at your convenience, so please do not hesisate to contact us.