Formula Management Inside an ERP for Chemical Manufacturing
We have expanded our ERP Net Solution.
ERP for Chemical Manufacturing by including a module to manage Formulas and chemincal inventory software.
It's easy to track and manage formulas consisting of a list of raw materials (or other existing formulas) combined or mixed using a precise method and special instructions to produce a final product.
This functionality can be applied to many different industries: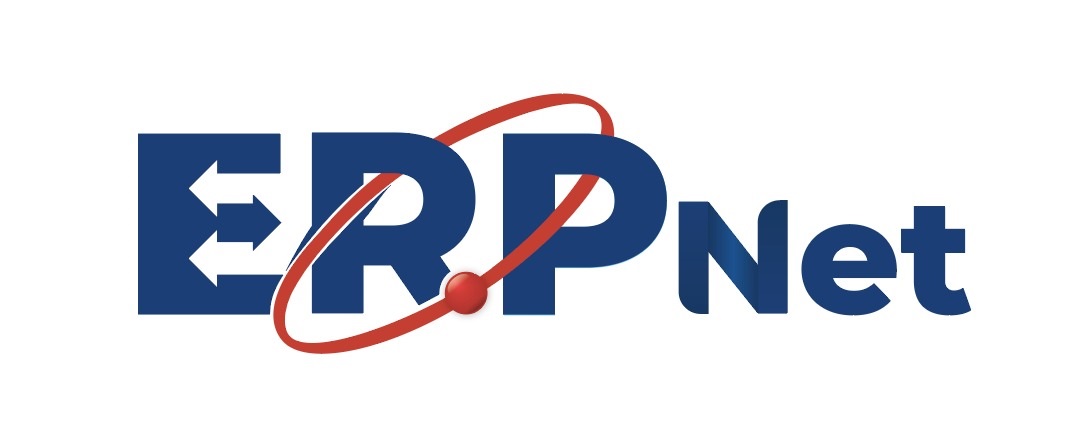 Chemical Industry – To produce a substance from a list of elements following a method.
Food Industry – To produce a deliverable from a list of ingredients and a recipe.
Manufacturing Industry – To produce an article using raw materials according to its guidelines.
The module also caters to trade secrets when a product uses a 'secret recipe' like 'Coca-cola' or a patented medicine.
The items from Coca Cola are widely available if you search within the internet.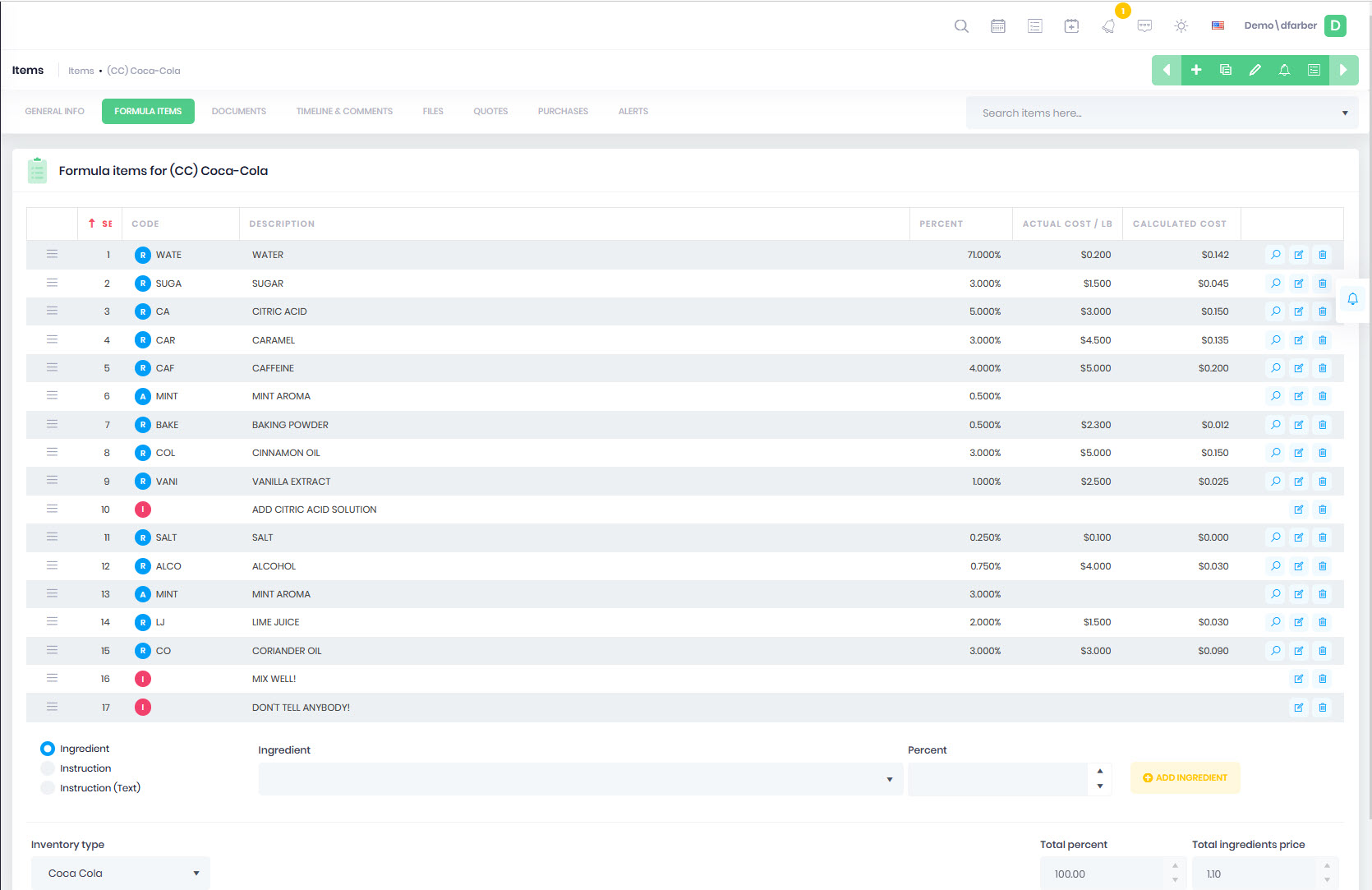 Part of your ERP includes chemical inventory software compromising an inventory stock control system to ensure the relevant raw materials (also within sub-formulas) are reduced during manufacturing and increased during stock loading.
Alerts will notify you when something is running low in stock. You have the option to introduce auto-ordering.
Your ERP gives you a robust toolbox to calculate the selling price:
Percentages of the raw material or sub-formulas in the final formula.
Cost of raw materials or sub-formulas based on volume.
A provision for Client or Product specific inventory defaults.
Shipping cost.
Container charges, if applicable.
Client-specific mark-ups, discounts, or surcharge schemes.
To ensure compliance with government regulations, there is a section to insert Chemical Abstracts Service (CAS), Flavor and Extract Manufacturers Association (FEMA), and Material Safety Data Sheet (MSDS).
You can explode a formula into its individual parts. This includes the explosion of formulas within formulas to list all possible items or raw materials.
This meets a requirement for regulatory reporting. It is also helpful when re-formalizing to fit a particular application, removing problematic items, or aiding in production (batch tickets).
Your chemical ERP software automates as many processes as possible. You get updated data for customers, suppliers, invoices, transactions, employees, purchase and sales orders, as things change. The best ERP for chemical manufacturing should have everything you need in a single platform.
See why our chemical ERP software includes the following features:
✔️ Inventory control
✔️ Warehouse management
✔️ Formulas Management
✔️ Raw Material
✔️ Invoices
✔️ Account receivable management
✔️ Payments
✔️ Accounts payable
✔️ Raw Material payments
✔️ Document Creations and Management
✔️ Quickbooks Integration
✔️ Label creation and Management
✔️ Quotes Creation
✔️ Batch Processing
✔️ Customizable invoice generation (PDF)
✔️ Full Audit Log
✔️ Mailchimp integration
✔️ Feed/Timeline
✔️ Chat
✔️ UI themes customization
✔️ Two Factor Authentication (Email, SMS, Google Authenticator)
✔️ Social media logins (Facebook, Twitter, Google+ and Microsoft Account implemented)
✔️ Stock alerts (alerts on low quantity)
✔️ Customizable dashboards
✔️ Email sending and logs
✔️ CRM functionalities (customers, activities, tasks)
✔️ Notifications
We tailor your software to your business needs so you can enjoy greater productivity and efficiency.
Some of the software development services we provide:
MySQL Consulting Services.
Convert MS Access To Web-Based Application.
Optimize Your Database.
Maintain Visual FoxPro Applications.
I am happy to talk with you about it at your convenience. For more info about the above please call us: 732-536-4765 or send us an email via our Contact Us page.