Guide to Warehouse Inventory Management for Black Friday 2023
Demand is going to be the big question for Black Friday 2023.
Inflation has been tamed and growth has resumed. The stock market is having a good year so far, so look for more purchases to be made and storehouses to be filled.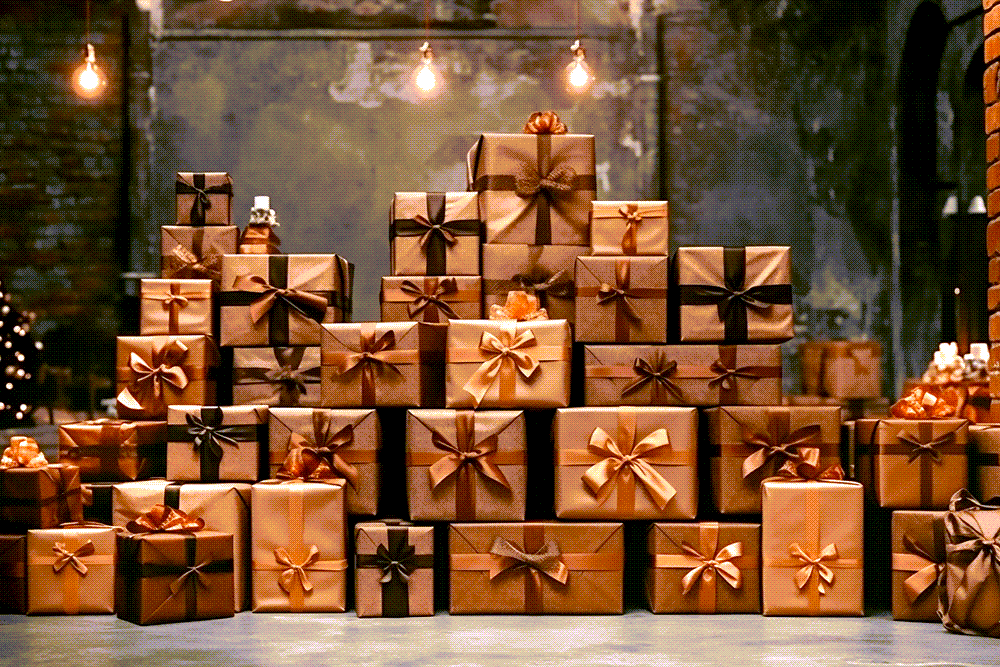 But economic indicators point to a general slowdown, with energy prices creeping back up. That implies low growth and rising inflation. Will consumers hold back?
Black Friday 2023 will be one of the most challenging consumer seasons to forecast. It's the Super Bowl of commerce. Who will win is anybody's guess.
For inventory managers, this poses a considerable challenge. If you stay too lean, customers must wait for their presents. If you go in too heavy, inventory stock will gather dust on the shelves while people decide they want something different come 2024.
Here is a guide to how you can best manage your inventory for the big event:
Choose the Best Suppliers for Each Restock:
There is a little secret to having the right items at the right time: Database Optimization.
A warehouse inventory management system that has an optimized database behind it will run a lot faster. Big Data is more than a buzzword. It's the idea that you can take in millions of pieces of information, process it, and produce metrics in a matter of milliseconds that enable better decisions.
You can track all of your suppliers, the items they deliver, how long it took, how early or late they were, how much it cost, their prices against other suppliers, and against what they charged last week, month, and year.
You can instantly update your metrics with every order and delivery, immediately triggering any alarms if something doesn't look right.
When you need to restock something, you need to know which suppliers are cheaper and which ones are faster. You can have logic built into your system telling which is more important at what times of the year, and it will automatically place the order.
As different suppliers get faster and offer better deals, your system will update the data and reprioritize suppliers.
Make Sure Your Computer Tells You What's Really in the Warehouse:
The vulnerability of using various systems for specific processes inside your warehouse and throughout your supply chain is that they might disagree on what you have.
One system says you have enough, while the other says you don't have anything.
The risk is when you sell something under the mistaken information that you have what you are selling.
The right warehouse inventory management system sits on a single database that every department shares. When you sell something, one database will credit sales and accounts receivable and debit inventory and shipping costs while issuing an invoice.
All your information comes from one place, so there are no disagreements and unnecessary errors.
Be ready for Unexpected Supply Shocks both Good and Bad:
This year, there are a lot of unexpected places where your supply can be disrupted.

First, the bad news:
Physical factors. Wildfires in Canada, Hurricanes throughout the southern US, low sea levels in the Panama Canal stranding ships, a potential resurgence of a COVID-19 variant, and instability in Ukraine are all unknowns.
Now, the good news:
Surprises. In 1952, nobody expected the most popular holiday item to be Mr. Potato Head. Even less thought it would be the Hula Hoop six years later. Cabbage Patch Dolls, Zhu Zhu Pets, and even Fidget Spinners were all products nobody expected to sell.
I wonder how many retailers had to frantically call their manufacturers to produce more units of Mr. Potato Head.
You might be holding this year's marquis gift. There might be an item that catches on, and you need 10x more of it by the end of the week.
Ensure you have inventory controls and an optimized warehouse inventory management system to monitor how much you have, when you need more, and the suppliers who will replenish the fastest.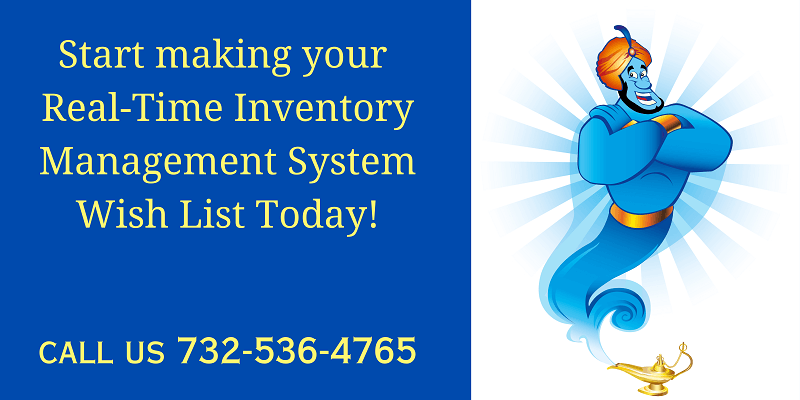 Keep Everything Efficient with Warehouse Inventory Management:
At every moment, you need to know where all your items are, and you need to know how much you have. The right warehouse inventory management software does this automatically.
Our platform, ERP Net, gives you a floor plan of your storage area. You enter an item, and all its locations in turn green. You know how much you have in every place. As inventory moves throughout your warehouse, totals are adjusted in real time.
When stock levels drop too low, you get an automatic alert telling you it's time to replenish. We can customize your software to automate the process by issuing a purchase order to your suppliers.
Your system sits on a single optimized database that talks to all other departments, so when an item gets shipped out the door, your inventory management platform tells billing to issue the invoice.
Coordination with Marketing and Sales to Keep Things Moving:
Where inventory is the number one priority this time of year, customer service is a solid second. A backorder during the holidays is bad for business.
If something doesn't arrive in time, customers will be demanding why.
It's essential that when a member of your customer service team gets a call, they can call up the most up-to-date information. If the customer knows the real-time status of their order, it can allay their fears and keep them happy . . . and coming back.
A single bad review on social media will be felt a lot worse during this time.
Coming in third and fourth place are sales and marketing.
Right after Black Friday and Cyber Monday, your inventory numbers will tell you what sold out and what didn't. You will know, before anyone else, what items didn't make it.
You will see it in the excess inventory for these products.
It's essential to share this information with sales and marketing so they can decide which snap promotions, discounts, or deals they can offer to unload stock that could be out of style or even technically obsolete in a month.
The Real Insurance for Black Friday 2023:
There is a tool that every warehouse inventory management system should be equipped with: a web scraper.
A web scraper is a tool that automatically surfs the web for you, copying and pasting the information you need from the web pages you want.
In the background, it can go to all the relevant pages on your supplier's websites, ask to see the products you need, and inquire how much an order would cost in various quantities and how much time it takes to deliver.
You can commission your web scraper to scrape these pages once a day or even more during peak business activity. You can save this information inside your database and call it when it's time to replenish.
Imagine what happens when you are low on an item and your platform alerts you to buy more. At the same time, it can give you several suppliers and their prices, along with the time it will take to deliver. If one offers some discount or deal, you can also be alerted.
You can choose the best bargain when you need more and keep your costs flat. You can also choose based on delivery time so customers will get their presents on or before schedule.
There is another hidden benefit of such a system: Social Media.
If your products aren't making it to the customers on time, they might complain on Facebook, telling their friends. They might show a picture on Instagram or make a tweet.
You can scour social media for mentions of your business or the names of your products to see what people are saying. If someone has complaints that you can fix, you will know right away.
If Black Friday 2023 Starts Too Early:
A whiff of recession, inflation, or a lower stock market can scare people about holding onto their jobs, causing them to get presents while they still have a steady income. That could change the date of Black Friday 2023 to sometime in October.
Ensure your suppliers are ready if your customers develop an itchy trigger finger.
Forecasting and Business Intelligence:
Black Friday 2023 will be determined by forecasting. If you forecast correctly, you can handle the extra traffic with minimal excess inventory.
Forecasting is all about trends. It's the direction data is moving in. That's the core value Big Data delivers. The more data you take in, the easier it is to identify the trends.
That's why you need a single database doing all the work, and it must be optimized for lightning-fast speeds.
Every sale, movement of something, order, and unique condition needs to be compared to what happened an hour ago, yesterday, last week, and last year. It requires algorithms that take all of this information and give you the most accurate projection of how much you need.
That requires a business intelligence plugin to your warehouse inventory management system so you can stay a step ahead of customer demand and make Black Friday 2023 one for the books.
Saving your business time and money consistently with an ERP System customized to your business is what we specialize in. I am happy to talk with you about it at your convenience so please call me.
Some Of the Custom Software Solutions We Provide:
Maintain Visual FoxPro Applications.
Custom ERP for manufactures.