How to disable User Account Control in Windows Server 2012
User Account Control (UAC) is a security component which enables users to perform common tasks. Calling different applications will pop up the User Account Control component.
Call us for Free Consultation for Remote DBA services at our SQL Consulting Firm at: 732-536-4765
That component designed to make sure you are running an application that you are familiar with and is not a threat to the OS.
Running any program and dealing with the UAC could be a hassle and that process also evaluates if the user has the rights to proceed with the program any further.
If you need to remove the below UAC and save you the additional click then follow some basic steps to accomplish just that.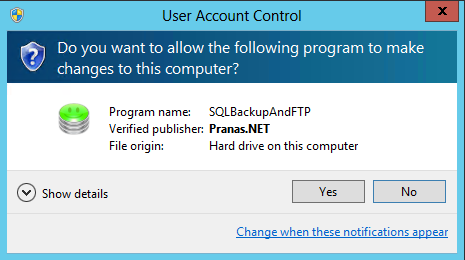 Step 1:
Click the Control panel and then click the System and Security which is marked in yellow below.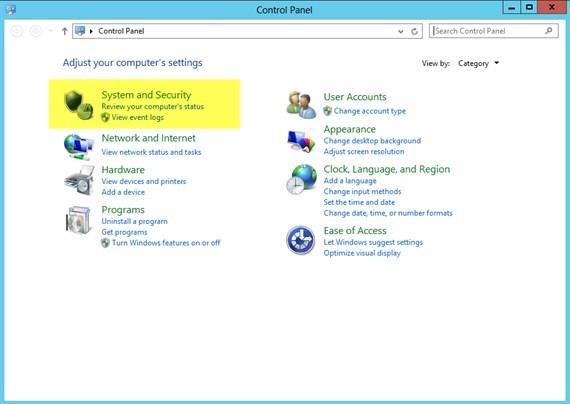 Step 2:
Click the Change User Account Control settings on the left side below.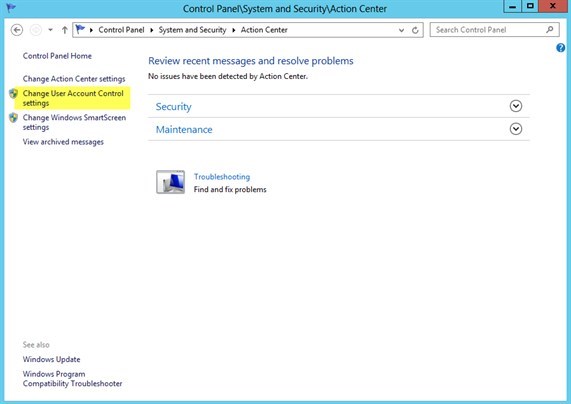 Step 3:
Move the slider below to the bottom and you will see the below message.
Never notify me when:
Apps try to install software or make changes to my computer
I make changes to Windows settings

Click the OK button and basically you are all set and see Step 4 below.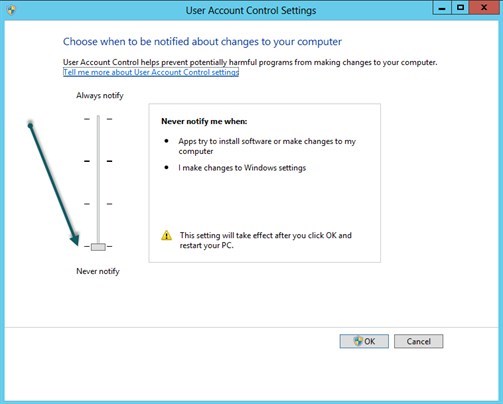 Step 4.
Restart your server.
How to disable User Account Control in Windows 8?
Note that above mentioned steps will work in Windows 8 as well.