Make Automated Inventory Management Start with Your Supplier
Your automatic inventory management is a cycle. It starts when you are low on something. Then, you order more from your supplier. From there, it arrives, and you need to update how much you have available. As you use it, the stock levels decrease until you need more, and the cycle starts again.
For every $1 in sales, the average business carries $1.50 in inventory. The $1.50 is already spent, but the $1 is not guaranteed. Managing your inventory costs is crucial to increasing your profit margin. Problems with inventory management cost businesses over $1 trillion each year.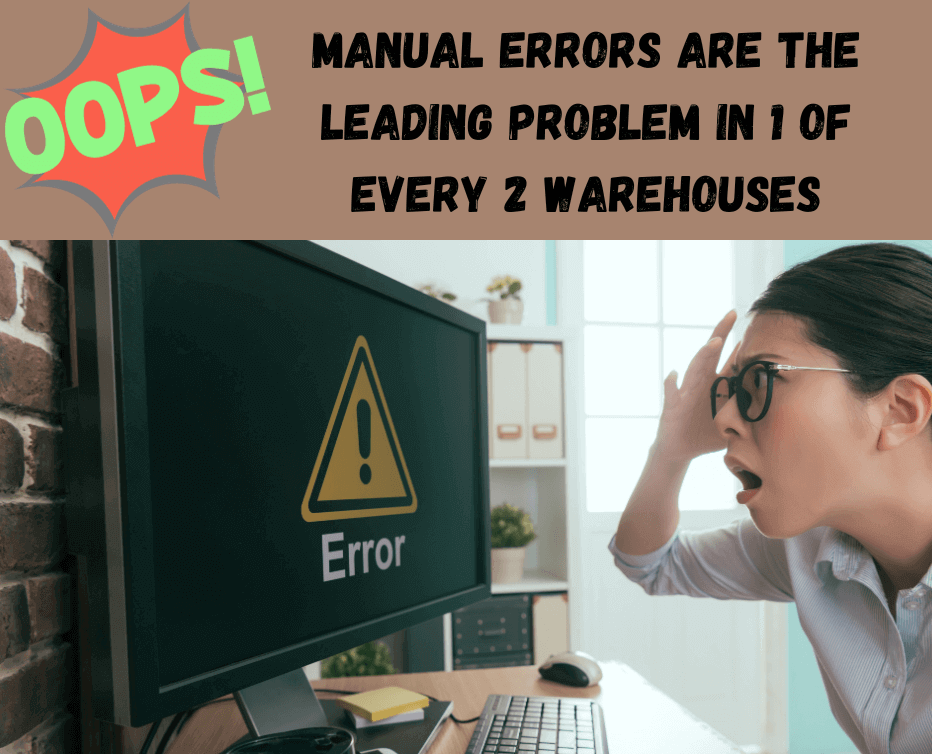 ERP Net automates each step.
Every time you use something, your system updates the total quantity available so you know how much you have in real-time.
When an item is reduced to a certain amount, ERP Net alerts you to restock. You can customize your system to order more from your supplier automatically.
Once the order reaches your warehouse, your system updates inventory levels to reflect what just came in.
For each item being restocked, inventory levels are updated on a floor plan of your warehouse so you know how much is being stored in every part of your warehouse to prevent items from getting lost.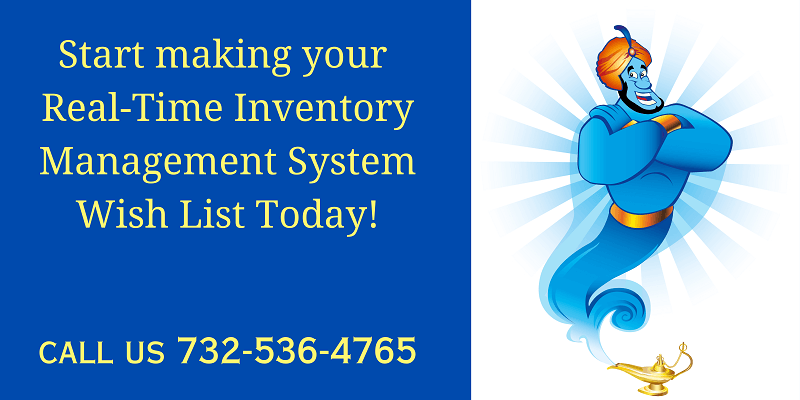 Inventory Automation and Maintaining Safety Stock:
Is your company using the most effective method to calculate safety stock levels? Do you recalculate safety stock levels regularly to ensure they are up to date?
Every inventory manager must answer these questions on his job interview or his annual review. Let's answer them with the benefits of automated inventory management.
By automating everything, you can track your data at every point. We include an optimized database with your system, so every time something is scanned and inventory levels change, they are recorded in the system. As a result, you can check the optimal safety stock levels constantly, deciding which is the best point for each item.
ERP Net lets you customize everything by determining the best safety stock level and updating it as your data gives you a clearer picture of how much of each item must be in the warehouse at all times, and you make continuous improvements.
Printing Your Scannable Labels at Your Supplier's Shipping Dock:
The weak link in this chain is the supplier. How can you automate what is coming in from a third-party location?
Enter labels management. Your ERP Net Automatic Inventory Management System has a built-in feature to create a standardized label that you can print and scan.
As you make your order, these labels will be generated. They will be sent to your supplier with the request that they be put on the boxes or placed inside.
Here, you can see the generated label contains a barcode, the Item ID, Quantity, and Unit of measure:

Upon receiving the materials, you scan the package, and this information goes straight to your ERP Net Inventory Database. Your entire software system updates so you know exactly what is in your warehouse at the current moment.
Having a Birds Eye View of All Your Inventory:
The system starts with a picture of your warehouse or storage facility.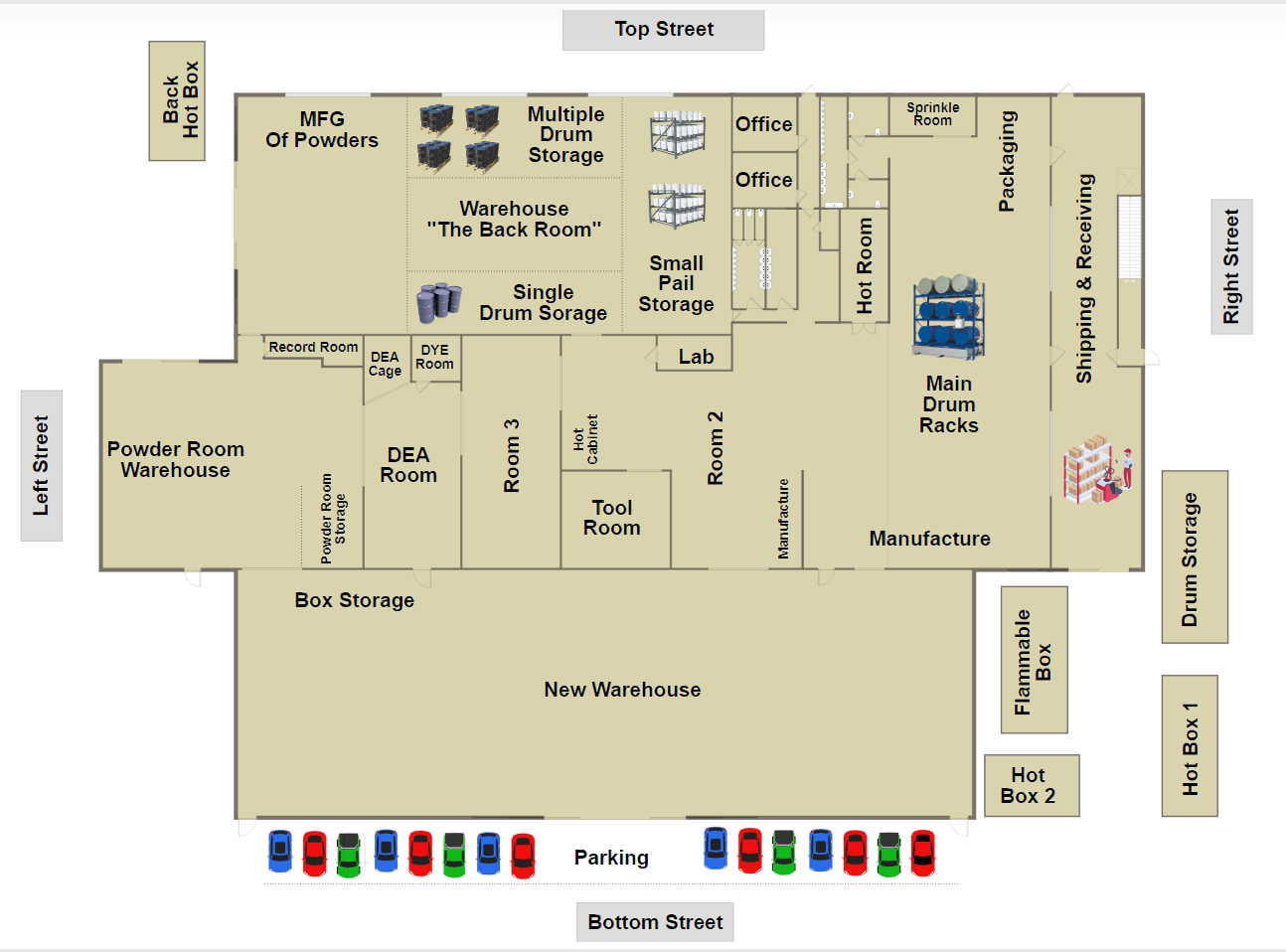 When you click on a room, you will see a list of everything inside that room, along with how much you have in stock for each item. Once a shipment comes in, the moment you scan it, quantity numbers will be automatically updated so you know what is where in real time.
If you need to find an item, enter it into the search bar at the top of the screen, and ERP Net will tell you the location or locations where the item is stored.
You can customize your automated inventory management on multiple levels:
If you store items in multiple places, you can tailor the system to update each location. You can include in your label the location each box is headed for.
You can be more specific with your locations. This floorplan shows each room and what's inside. You can customize your floor plan to include desks, cabinets, and even drawers to pinpoint where something is stored.
Your quantity levels will update as you use each item in production and shipping. You decide what inventory level an item must reach to be alerted to a restock or trigger the system to order more automatically.
By starting the process with your order, automation begins the moment you receive materials and continues to the point it's shipped to a customer and an invoice is instantly sent to your customer.
This reduces the number of manual tasks, some done by multiple people doing the same work. It also eliminates lost items, which can pause your production or frustrate customers waiting for orders. As a result, productivity goes up and costs go down.
Self-Correcting Features to Maintain Automation:
To make sure everything is flowing smoothly, we account for the most common hiccups that can happen in the process:
The barcode is incorrect, or the wrong label was put in or on the box.
The item on the label is not found in the database.
The item is not assigned to any warehouse location in your system.
If something is wrong with the label, an error message will alert you that it needs to be updated.
If you receive an item stored in multiple locations, your system allows you to dictate which quantities go to which locations.
By beginning the automation process with your supplier, your automated inventory management process comes full circle.
Saving your business time and money consistently with an ERP System customized to your business is what we specialize in. I am happy to talk with you about it at your convenience.
Some Of the Custom Software Solutions We Provide:
Maintain Visual FoxPro Applications.
Custom ERP for manufactures.