Mitigating Disadvantages to MS Access Database
The Ideal Microsoft Access Application Alternative is Microsoft Access:
The recent supply chain crisis warns us that inventory is a critical issue for any business. It's essential that an organization has the best technology for monitoring and updating your inventory in real-time to make sure you can give your customers everything they need, on-demand.
Are you using the Microsoft Access desktop version to manage your inventory?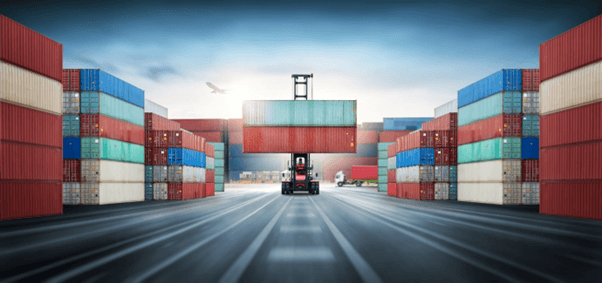 Microsoft Access is one of the original databases used by thousands of enterprises worldwide.

However, a recent survey of MS Access users uncovered five obstacles they encountered when using the platform:
Even if you can host hundreds of users on the system concurrently, any time there are more than 10, the database becomes sluggish.
There are too many steps involved with accessing and using the system. Remote work is challenging and communication between users over the system is almost nonexistent.
Complex queries are difficult. You need an expert on MS Access to enable advanced data retrieval.
There are limits to how much data you can store before the system gives you problems.
There is no Microsoft Access for the Mac.
Developing the Best Microsoft Access Alternative:
If you are using MS Access, you have likely been using this database for a long time. The good news is that you don't need a Microsoft Access alternative to upgrade your database. You don't have to untangle a legacy database to convert it to modern uses.
The best way to transform these pitfalls into advantages is to change your MS Access database into a web application and put the application on the cloud.
We can help you do this without falling into all the potholes made by years, even decades, of small changes to your database.
We can reverse engineer your MS Access to catch all your data. Once the data is scanned, we can turn it into a web application. We can modernize anything still stuck in legacy mode.
We can help you to move it into the cloud so you and as many users as you wish can manage it from anywhere in the world. The amount of data you can handle at top performance will be limited only to the amount of information you want to store.
In some cases, you can create Microsoft Access for the Mac, by using a Windows instance on a virtual computer that your Mac is accessing itself.
This gives you the advantage of managing your inventory from soup to nuts. You can handle warehouse management and inventory control, monitoring everything from raw materials to finished products.
Operating your inventory from the cloud gives your business a competitive edge by reducing hardware costs and speeding up your database. Bottlenecks in your data entry will be a thing of the past.
Not Just MS Access:
A lot of small to medium-sized enterprises also use QuickBooks. Application data does not sync with QuickBooks, making ongoing double entries a problem. We can help you avoid this problem by constantly updating QuickBooks for you.

We can automate many processes, like creating dynamically customized batch-processing tickets, invoices, and purchase orders.

A lot of modern-day organizations are still using legacy software in-house. The cost-savings and productivity improvements to transforming these applications onto the cloud are huge.
We can do this for you fast and efficiently.
I am happy to talk with you about it at your convenience. For more info about the above please call us: 732-536-4765 or send us an email via our Contact Us page.
Some of the software development services we provide:
MySQL Consulting Services.
Convert MS Access To Web-Based Application.
Optimize Your Database.
Maintain Visual FoxPro Applications.