The Game-Changing Tactic to Flourish in the 2023 Recession
A recent industry report on software spending sounded the alarm. Over the past six months, their index went from 55, which is bullish, down to 50, which is neutral. Anything under 50 signals a contraction in general software spending.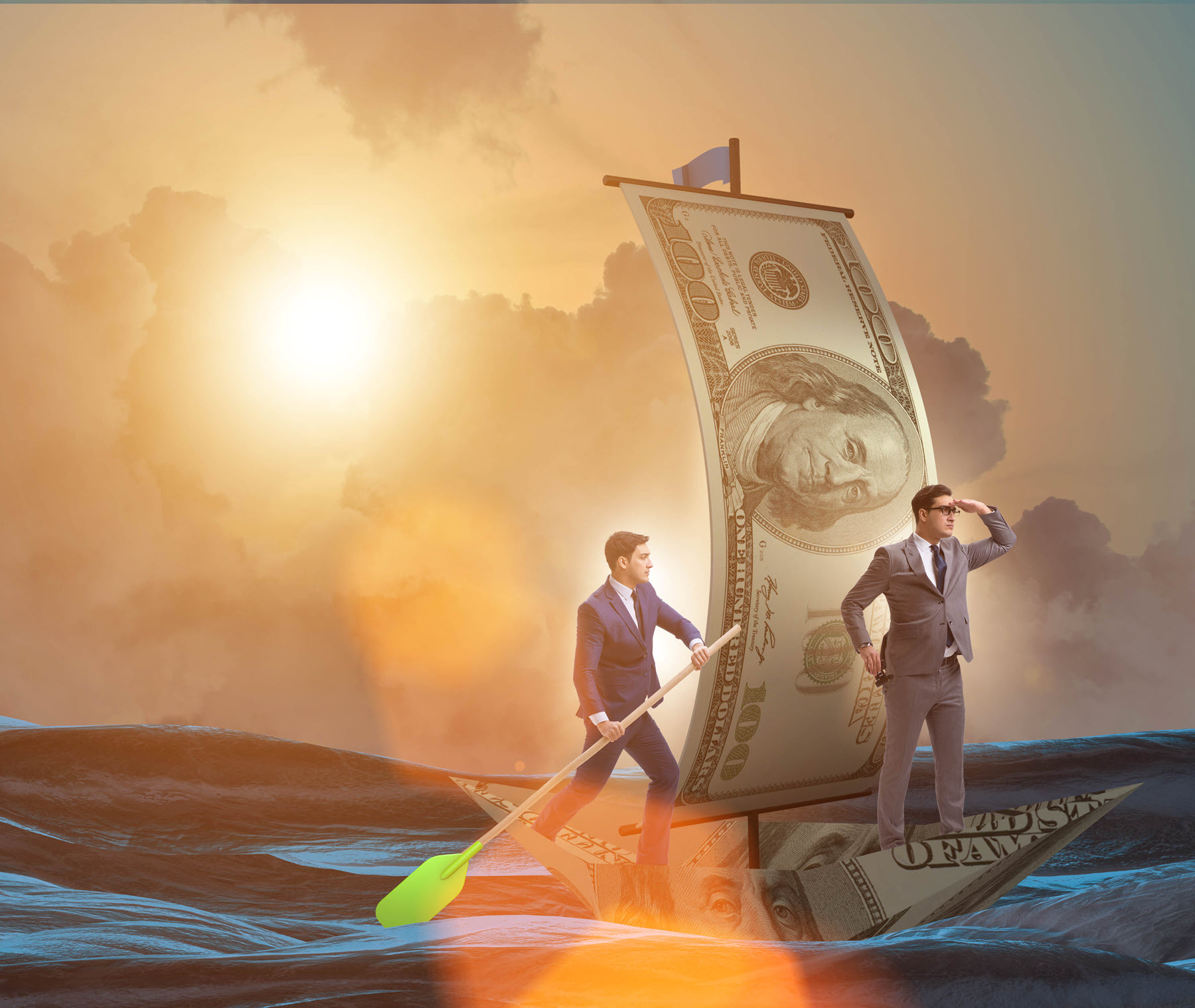 To most, this is cause for concern. To some, it is the chance to use a time-tested tactic to take a huge step forward towards the top of your market.
These are the reasons for the slowdown:
The 2023 recession has begun. The yield curve is the most accurate economic barometer of how the business will be over the next 6-12 months. When it's inverted, which it is now -- to a degree not seen in over 40 years -- it means recession within a year.
The financial system is showing signs of strain. It's not imploding, mind you. The American and Swiss governments contained the fallout from SBV, Signature, and Credit Suisse banks. But these cracks mean tighter lending, which translates to slower business until the system gets cleaned out of weak money.
Inflation. Inflation IS going down, but it's still above the average rate over the past 30 years (before 2022). It's not the end of the world: There was inflation in the 1970s when we invented the personal computer, email, and the mobile phone. We'll get out of this, but it might take some time.
The 2023 Recession Takes it Toll Technology Spending:
As profits contract, so do technology budgets. They will continue to spend less on new software.
They will be more conservative about the new software they buy.

That makes life a lot harder for startups with unproven brands. It also makes life difficult for purchasing managers for software -- who don't want to lose their jobs by taking unnecessary risks.

What happens now?

Major companies are still running on operating systems from over a decade ago. Today's computers can last longer, allowing businesses to make do with what they've got until times get better.
Technology That will Help Businesses Conquer the Recession of 2023:
Today's software needs to up its ROI.
The next wave of applications must accomplish the following:

1. Increase productivity.
2. Enable a company to expand on how it does things differently to make a product nobody else does.
3. Underwrite new initiatives to cut costs, evolve your product, and reorganize staff to do more with fewer resources.
The next wave of software investment will be in custom-made applications. These are alternatives to generic software brands for everything that does what the generic options do, but in a way that ideally reflects how your business operates.
The Game Changing Tactic That Gets You Through it All:
Custom software lets you dictate how your applications operate -- based on how your teams operate. You can decide what features the apps will include and what you don't need.
If you hold market share in an expanding economy, your industry will expand and so will your business. If the economy is no longer growing, or begins to contract, the only way to keep growing is to grab market share away from your competitors.
The key is to identify your advantages over everyone else. What do you do better? What value do you deliver to your customers that nobody else does? What do you do a little bit differently that makes your business exceptional?
Custom software molds itself to the processes in your business that make you stand out. Instead of tailoring how you do business to a generic application, we develop software that shapes itself according to what you do best, enabling you to get even better and break away from your competitors.
You pay for only what you will be using. You can evolve your software to match how you evolve your business.

I have been developing such solutions and helped many businesses navigate such uncertain waters throughout the recessions of 2002, 2009, and 2020.

We will get through this together. When the dust clears, you will be stronger than ever!
Making your custom web application perform amazing feats like these with a modern data platform is what I do. I am happy to talk with you about it at your convenience. Contact us at your convenience.