More Software Development
Link: http://www.thenewjerseybankruptcylawyer.com/
The New Jersey Bankruptcy Lawyer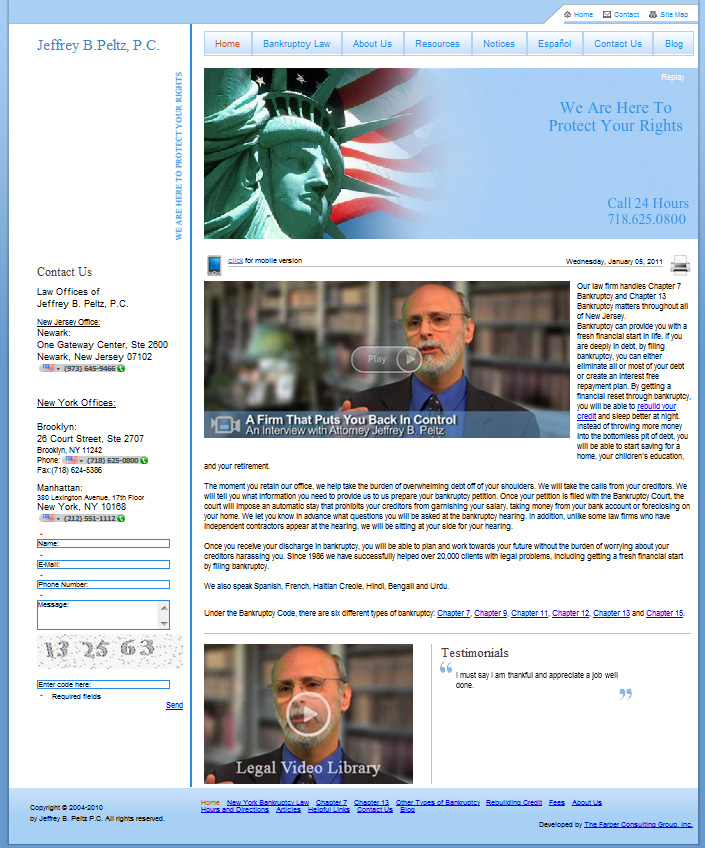 �
It was developed using the Content Management system (CMS) and using Microsoft Visual Studio 2010 and MSSQL 2008 as the database back end. It was written in C# and was designed using the Photoshop tool.
We developed some Flash to show different images and slogans which describe what the low firm is all about. We also added Captcha capability which is the Human response validator to prevent spamming. This website supports also the Spanish language and the user can switch between English to Spanish.
In addition, we added Google Analytics to this website to improve ranking for this search engine. A lot of efforts were entered to make this website as a Search Engine friendly.