Web Design Portfolio
Link: http://www.dba-ukraine.com/
Danish business association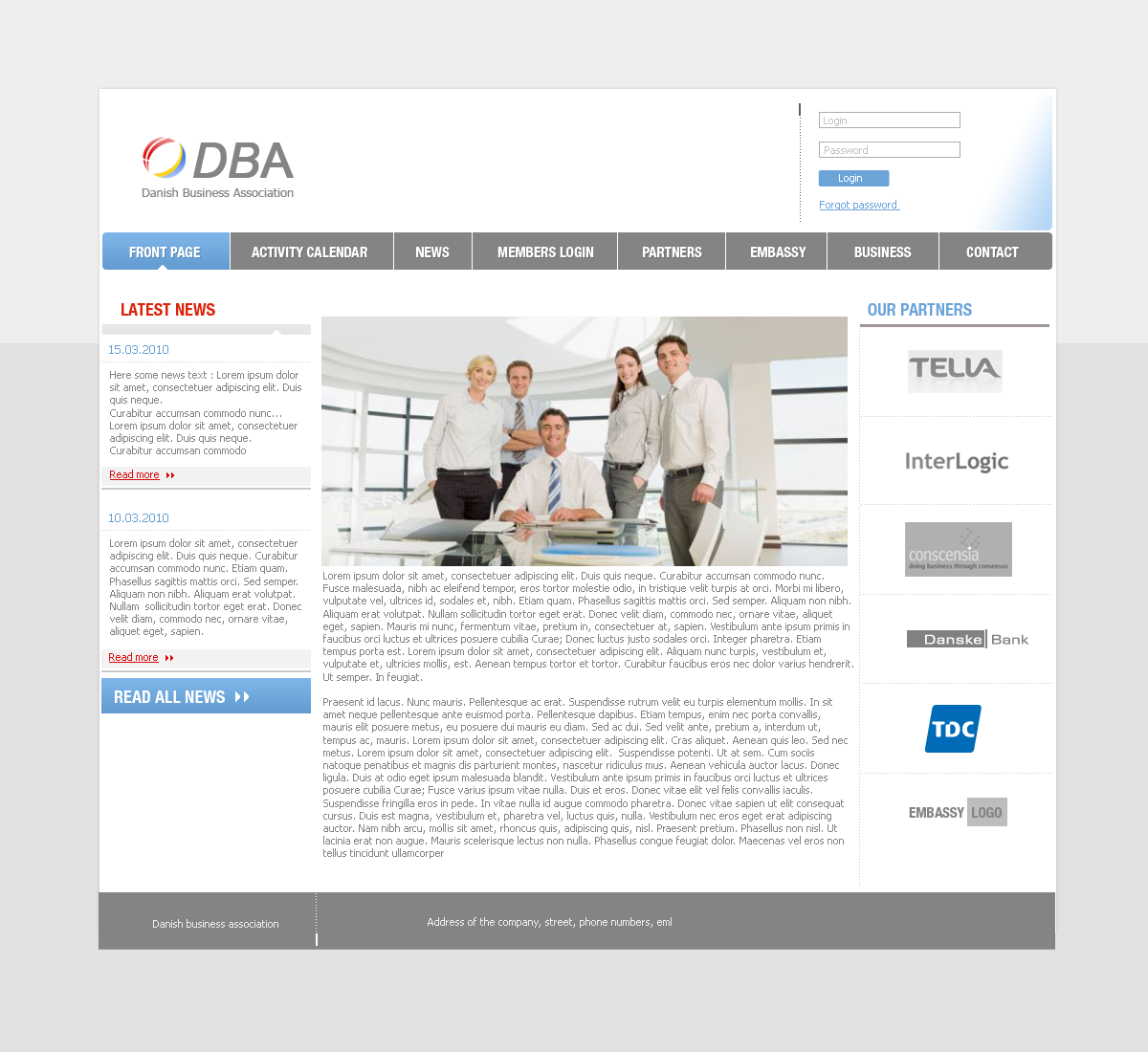 �
For this project we developed a corporative website and created a new logo for Danish business association in Ukraine which unites members of Danish business community in the country.

The purpose was to create friendly user interface for posting news, communicating and planning for different events. Official members can use the activity calendar for their business activity in Ukraine and get protected information about prospective investment opportunities from embassy and colleagues.

It has been implemented in Umbraco CMS (based on .NET 3.5 and MS SQL Server 2008.