Web Design Portfolio
Travel agency website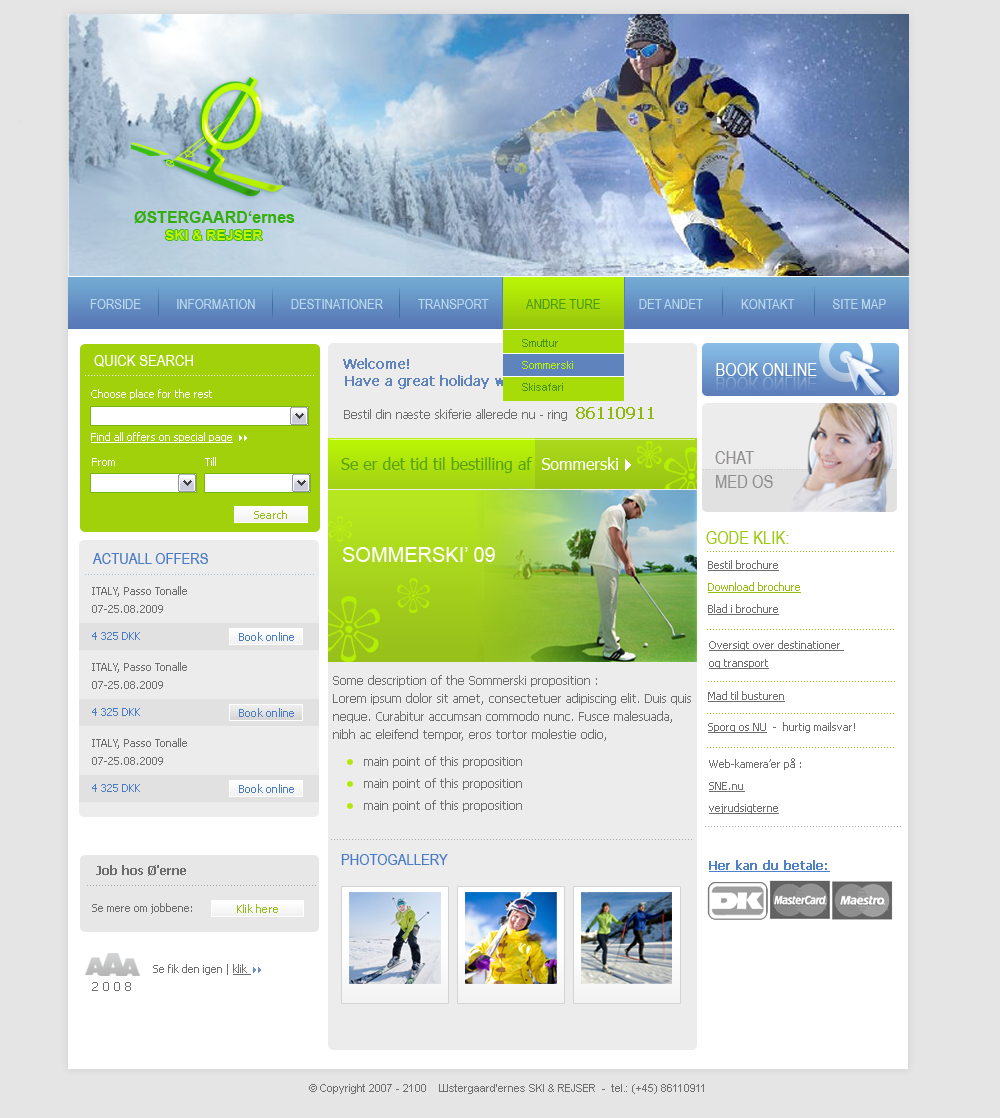 �
One of the conditions was to have company color reflected on the web site and logo (the color is bright green). The company staff wears distinctive clothes to be noticeable in the field.

Front page contains a special form for the potential customer to select the type of tour they are interested.

We provided a list of tours with a gallery of impressive pictures of different locations to facilitate the booking on-line for a particular trip with this company during summer / winter season, as well as search engine.

The site has been implemented in Dot Net Nuke CMS.