Web Design Portfolio
Link: http://www.florex-export.dk/
Plants and flowers export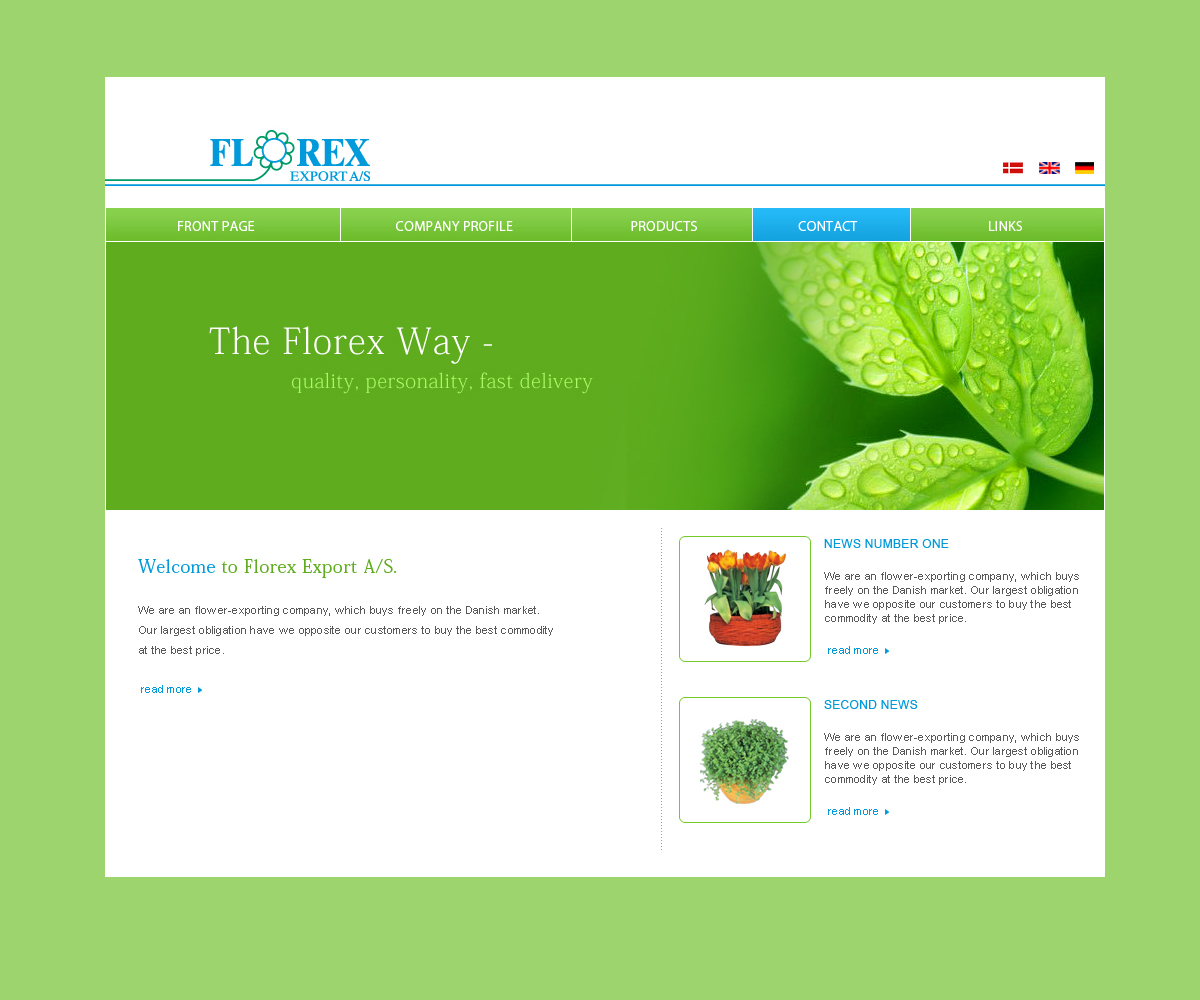 �
It is a website for the Florex Export Company. The Florex Export is a modern and dynamic company consisting of nine experienced and dynamic staff.

Its core business includes the sale of potted plants, summer flowers, decorative plants, heather and many other products related to outdoor life.

Our solution was - to show an atmosphere to reflect the environment of this nice flower business. The main color - is green to reflect the flowers they deal with. The plants in this web site are there to create the mood for the nature of their business.

The site has been implemented in Umbraco CMS with Flash animations.