An Easy Software Upgrade for the Benefits of Cloud Migration
The past ten years have seen a massive transformation in technology. Bigger companies have gotten in on the great migration to the cloud, and they have seen their costs go down. A third of smaller businesses have done so, and they're more competitive.
Suppose you still use MS Access, Visual FoxPro, or an old desktop application on your system. You could be losing out to businesses that made simple software upgrades and are now enjoying the benefits of cloud migration.
Why We Hold onto Older Technology:
Companies that have been around for decades are still going strong because they know where to innovate. They know that there is a point where the cost of not upgrading your software is far greater than the cost of making the move.
Why does a system stay in place for thirty years? For the most common reason given by a cost accountant: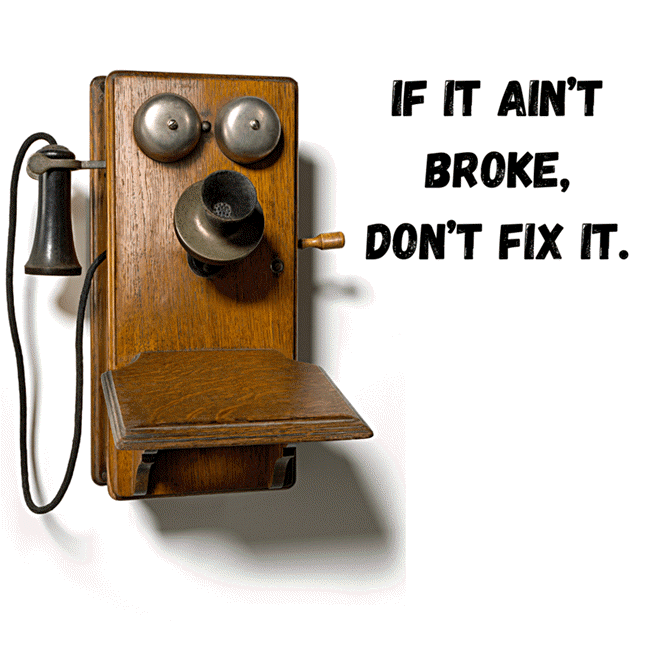 That's what my uncle said about his 1964 Volkswagen Beetle. It still took us an hour to drive to the local 7-Eleven. When two kids riding their tricycles started to pass us, my dad bought him a BMW.
The danger of holding onto older software is that your competitors conduct routine software upgrades and begin to reap the benefits of cloud migration.
They quickly discover that they aren't just migrating their data: Servers, networks, and even security are now the problem of Microsoft or Amazon, and they know how to handle it better.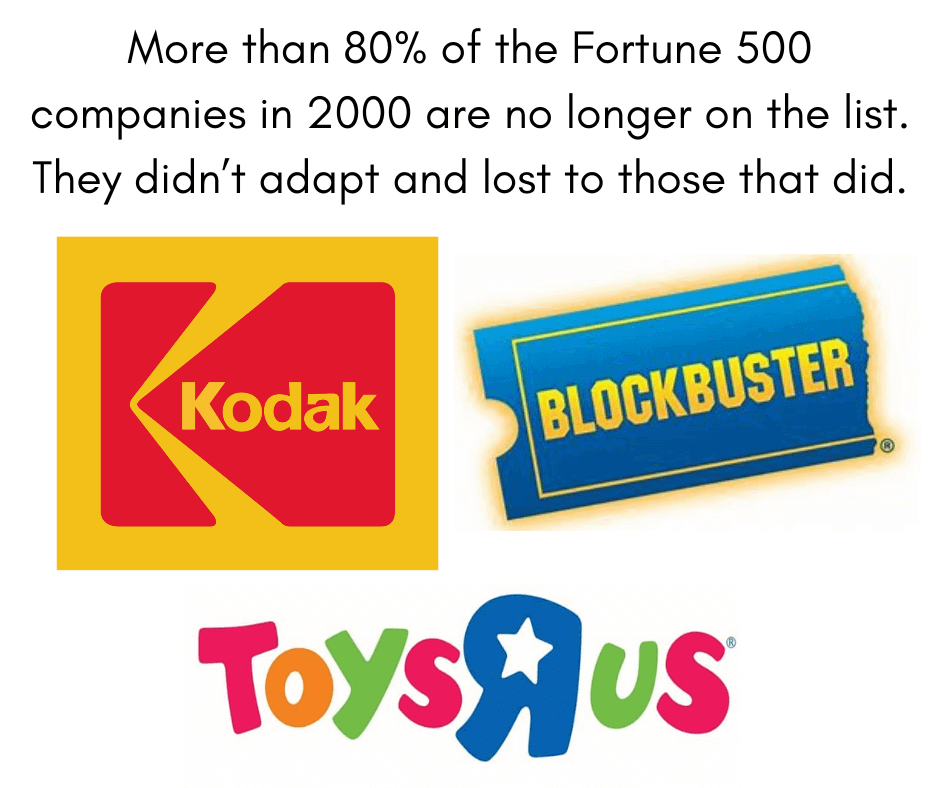 When It's Time to Replace the Old Padlock:
My grandfather heard a friend tell him about his reliable dog who protected his house night and day. When the man was robbed, he installed a Viper400 laser detection system.
One in every two cyberattacks targets small businesses, but only one in ten is prepared to repel them.
A software upgrade to the cloud makes the cloud platforms security protection your security protection, giving you an extra fortress around your private assets.
Older software requires you to manage security and upgrade to new security solutions as hackers find new ways to break it. Still, the benefits of cloud migration are that all updates to your software and the security protecting it are automatic.
You don't have to do anything. They tell you when their latest version is now inside your system.
A Tale of Two Cities:
One of my cloud developers is passionate about remote work, and for good reason.
Twenty years ago, he had a date with a girl in high school who he loved from afar. For four years, she walked arm in-arm with the captain of the basketball team. He met her at the ten-year reunion and told her about his career as a programmer.
Realizing that the basketball star had washed out in college and was now painting billboards, he got the courage to ask her out. She smiled and agreed.
The date was set for Friday night. It was Halloween. He found his best Dracula costume and called her every day. When October 31 came, he finished his reports and dashed out the door.
He is sitting at the bar when the call from hell comes.
"Frank, the report has an error. I forgot to include today's sales figures."
"It's okay. I can run it first thing Monday morning. You will be ready for the board meeting that night."
"You like your job, Frank? I need this report right now. Anything less, and you're outta here."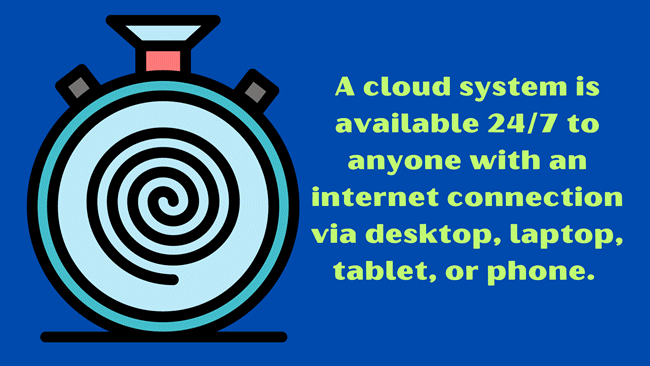 One of the benefits of cloud migration is that you can access your application from anywhere. He still had a desktop system that he could only be accessed at the office. Instead of fixing things from his Smartphone, he races to the office, reruns the report, and returns an hour later.
Sally is still there, but now it's the captain of the business club who just happened to get stood up by his now ex-girlfriend.
He was dressed as Tony Bennett.
At least Frank got invited to the wedding.
He got another job. He made sure that his contract stipulated that he controlled the business's technology.
The first thing he did was migrate everything to the cloud.
What do you know, the girl he pined for in college asked him out at their 10-year reunion.
Half the company goes to the wedding. They wave as he and his lovely wife get in the limo that takes them to the private jet headed for Barbados.
They are sipping margaritas on the beach when Frank gets the call.
"Uh, Sir, we can't get the reports to run."
"The software must have automatically updated last night. Did you reconfigure the settings?"
"Uh, no."
"I'll take care of it next week."
"If we can't fix this, none of us may be here by then."
Frank takes a breath. He finishes his drink. His wife gets a little worried about the bead of sweat emanating from his brow.
Then, a big smile flashes across his face.
He orders two more drinks and winks at his better half. Marveling at his wife, he says to her,
"In two minutes, we will make a toast to Tony Bennett."
He presses a few buttons and then sends a text to his team.
"Here, it's fixed. If any of you bother me again, you're right – you won't be there when I get back."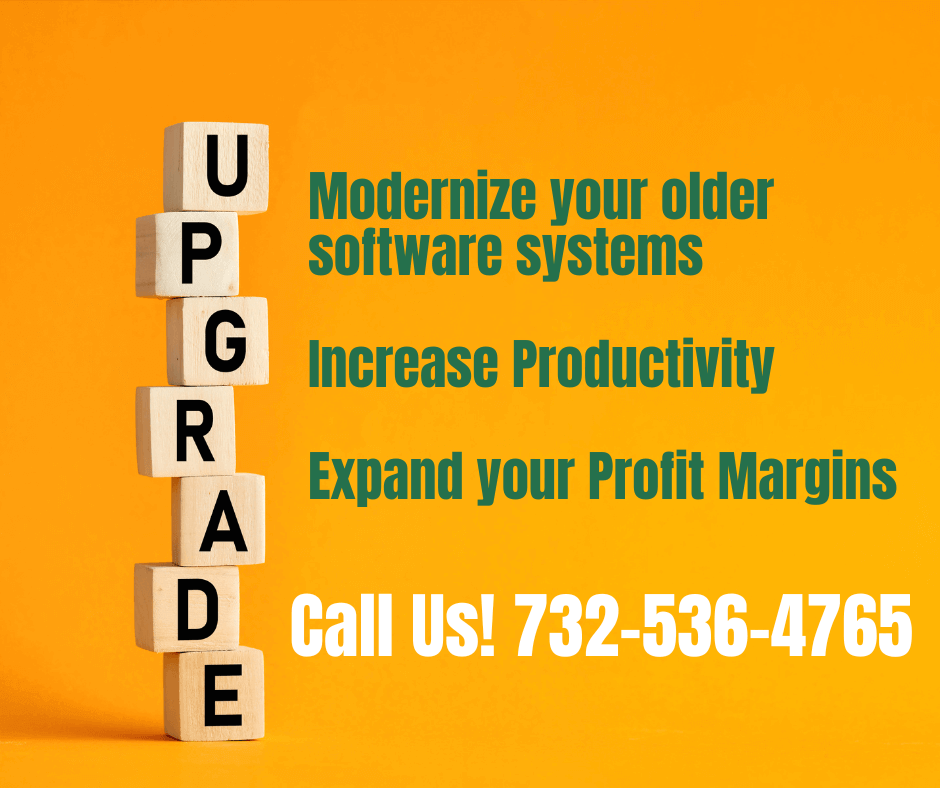 The Icing on the Cake:
The benefits of migrating to the cloud go beyond remote access and tightened security. You can scale out without a headache. Your cloud people handle any errors or problems in the system. Your application doesn't go down. A good cloud platform has so many backup systems that you have more fallback positions than the basketball team captain.
As the competition gets big and inflation squeezes your profit margins, one of the low-hanging fruits of staying competitive and managing long-term expenses is an easy software upgrade for the benefits of cloud migration.
Saving your business time and money consistently by Migrating Your Old Software Systems to the Cloud is what we specialize in. I am happy to talk with you about it at your convenience. Contact us today!
Some Of the Custom Software Solutions We Provide:
Maintain Visual FoxPro Applications.
Custom ERP for manufactures.